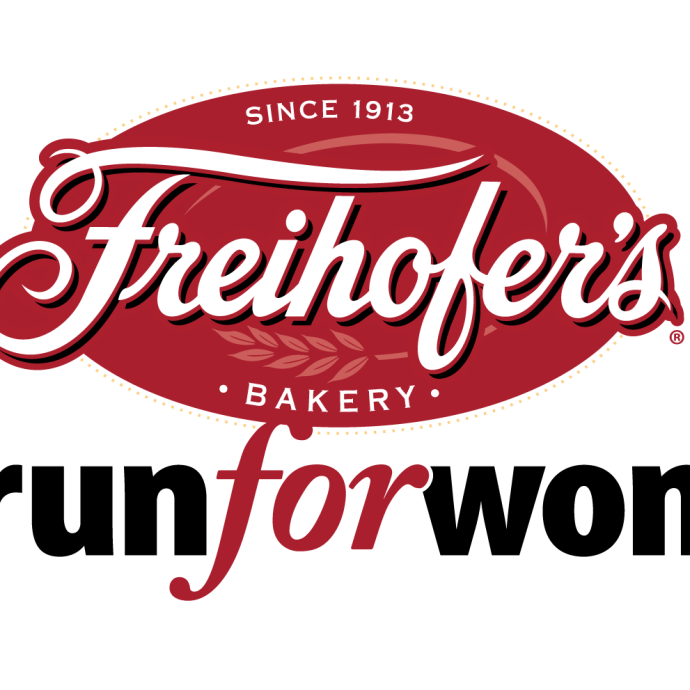 PRESS RELEASE: Registration is Open for the 44th Annual Freihofer's Run for Women
PRESS RELEASE: Registration is Open for the 44th Annual Freihofer's® Run for Women. Partnership with Capital District Y Poised to Help More Women Achieve Training Goals; Call for Mentors. Discounted Registration until February 22.
For Immediate Release
Contact: Leanne Ricchiuti, Overit for Freihofer's Run for Women, 518-222-8073
February 2, 2022
(Albany, N.Y.) – The Freihofer's® Run for Women has announced that online registration is open for the 44th year of the event, which will take place on June 4, 2022, in Albany's downtown. The Run for Women 5K, the Kids' Run and the Freihofer's® Junior 3K will be held on the same day. This year, Freihofer's® Run for Women is also partnering with the Capital District YMCA to help participants achieve their goals through the 11-week Freihofer's® Training Challenge 
The Training Challenge opens on March 21 at various Capital District YMCA locations, as well as online. This program allows participants to run the race how they want to–whether running the duration, walk/run in intervals, or speed walking. The Training Challenge is $55 and includes a custom performance shirt, a 12-week membership to the Y, and life-long friendships established along the way. A fun extra perk is access to the Training Challenge Tent at the Run for Women 5k where participants take an annual group photo. Participants must register for the race to participate in the Training Challenge. 
"The Training Challenge is a fantastic way to get ready for the 44th Freihofer's® Run for Women," said Kristen Hislop, Director, Freihofer's® Run for Women. "No matter where you are in your fitness journey, we have a track for you. Whether you walk or run the event, you'll get training, nutrition, and injury prevention tips. But more than that, you'll find a new community. The Training Challenge empowers women year after year to finish the 5k and tackle bigger challenges. We do it together, which makes it fun."
"The Capital District YMCA is honored to continue to serve as the training location for the Freihofer's Run for Women," said Tovah Lisky, Senior Vice President for Association Advancement. "We are proud to welcome new and returning athletes into our facilities across multiple counties in the Capital District. We look forward to empowering new participants and providing a safe space to train and grow as a runner with the help of our skilled Wellness Team."
The Training Challenge began in 2000 as a trainee-runner program and features small groups led by mentors who follow a beginner's 5K training plan. The program has become so successful that Freihofer's® Run for Women organizers are calling for more mentors to help others through the Training Challenge. Mentors can be accomplished athletes, someone who has previously gone through the same challenge, or even just a running enthusiast. It is an enriching experience that allows mentors to provide trainees with the tools to keep going. Organizers encourage anyone interested to reach out to Sharon Maltbie at sharonjmaltbie@gmail.com.
Registration for the Run for Women 5K is now open with a $22 registration fee through February 22. The fee will increase to $30 on February 23 and will be $40 in the days leading up to the event. 
All run participants will receive a commemorative performance shirt, Freihofer's® products, a medal, and the opportunity to participate in the most empowering event in the region, if not nation. To sign up, visit https://runsignup.com/Race/NY/Albany/FreihofersRunforWomen.
Albany Mayor Kathy Sheehan said, "It's fitting that today is National Girls and Women in Sports Day as we announce the details for the 44th Freihofer's Run For Women. Each year the Freihofer's Run brings thousands of women and girls together for this sporting event that has become a true tradition in the City of Albany. This year's new partnership with the Capital District YMCA for the Training Challenge is sure to encourage more participants and create an environment where people can achieve their goals. I look forward to joining you all on June 4th for this inspiring event."
For more information on the 44th Annual Freihofer's® Run for Women, the annual Kids' Run, and the Freihofer's® Junior 3K Run, visit the Run Sign Up Page. More information can also be found on Facebook, Instagram, Twitter, and YouTube pages.
 This year's event sponsors include Price Chopper/Market 32, the City of Albany, Capital District YMCA, Russell Sage College, and more soon to be announced.
– 30 –
About Freihofer's® Run for Women. Freihofer's®, a leading baker of delicious products, is committed to fostering the growth and recognition of women in sports and inspiring all generations of women to experience the benefits of exercise and nutritious eating. Freihofer's® continues to set the pace by sponsoring the annual Freihofer's® Run for Women 5K. In its 44th year, the event is home to the Masters World Best & U.S. All-Comers record of 15:48 set in 2004 by Colleen DeReuck and features thousands of women from recreational joggers to Olympians who challenge themselves on the picturesque 3.1-mile course. For more information, visit www.freihofersrun.com.
About Capital District YMCA. The Capital District YMCA is one of the 35 largest associations of YMCAs in the country and one of the largest membership-based community service organizations in the capital region. For more information about the Capital District YMCA, visit www.CDYMCA.org, or call 518.869.3500.