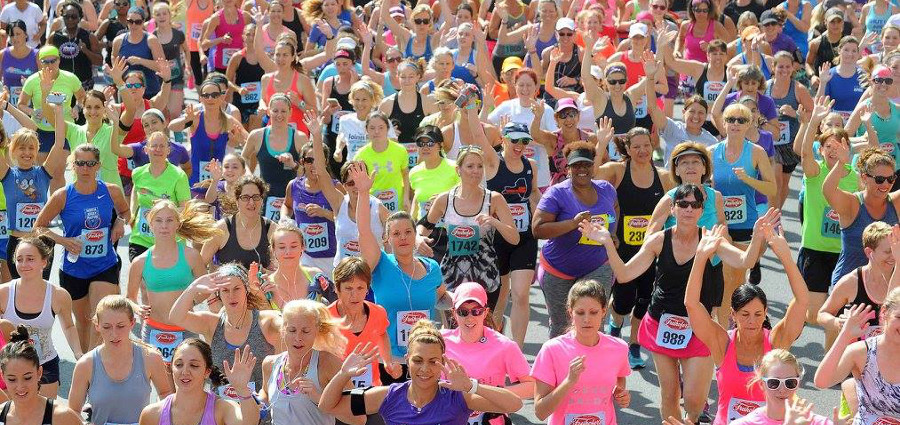 The 44th edition will take place in the shadow of the NY State Capitol and City Hall in the heart of downtown Albany. The venue features great spectator viewing, easy and plentiful parking, a spacious start and a gradual downhill finish surrounded by beautiful urban parks making it one of the most picturesque in the region.
2022 will be the 109th anniversary of the Freihofer's Baking Company, founded in 1913 by the Freihofer brothers in Troy, NY. The Freihofer's Baking Company has been dedicated to delivering baked goods with the freshest and purest ingredients to their customers.
Entry Procedures
Entry fees are non-refundable and non-transferable. No strollers or pets allowed.
Online entry (Enter online and save!)
Online registration closes June 1, 2022, 8:59 EDT.
Paper entry form
If you would like a paper entry to print out and mail in please send us an email at runninginfo@freihofersrun.com. The cost of a paper entry is $40 as we need to process these manually.
In-person/last chance entry
Please see the Event Schedule page. You can register at the Expo on Thursday from 4-8pm and Friday from 12-7pm. The Expo is held at the Armory at Russell Sage College in Albany (130 New Scotland Avenue).
Teams
Running tends to be an individual sport, however Freihofer's Run for Women offers individuals the unique opportunity to run as a member of a team. Growing in popularity, last year over 300 teams entered. Share the fun and camaraderie!
Each participant may only register as part of one team.
Team Categories include:
Mother/Daughter (consisting of two team members)
Sister/Sister (consisting of two team members)
Grandmother/mother/daughter (consisting only of three team members)
Great Grandmother/grandmother/mother/daughter (consisting of 4 team members)
High School Teams (consisting of five team members)
USATF Club Teams (consisting of five team members)*
Family & Friends (consisting of five or more team members)
Non Binary Teams (consisting of five or more team members)
Corporate Teams(consisting of five or more team members)
* In order to qualify for USATF Club Team Prize Money, you must be a member of a Club team that is currently registered and in good standing with USA Track & Field.
To register your USATF team, individuals can register and add themselves to a team. Have your team captain create the team and share the information with other members. Please make sure everyone puts in their USATF number during registration. Any questions can be directed to runninginfo@freihofersrun.com.
NOTE: For all team categories members must be registered individually.
Awards Ceremony
Please see the Event Schedule page for time and location. The Awards Ceremony will be held at 10:30am.
Age group awards are 10 and under and then 5 year groups to 90+. All age group and team awards can be picked up after the race is completed. Please check results on your phone to see if you have won an award.
There may be music on the stage during and after the event based on COVID mandates.