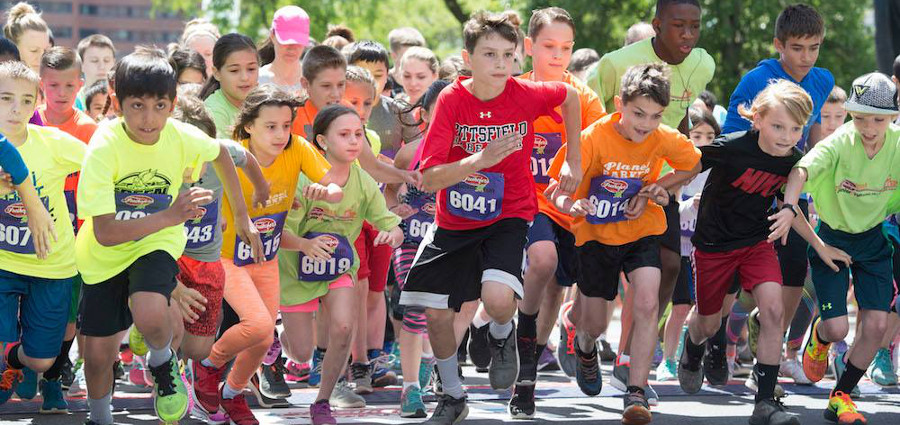 Join the fun at the 13th annual Freihofer's Capital Kida 3K Run! This 1.86-mile road race is designed to promote an active, healthy lifestyle for youth girls and boys ages 7-14. It begins on Washington Avenue in Downtown Albany at 11:00 a.m. on race day!
The Capital Kids 3K Run is a professionally timed race and takes place on a closed course monitored by Albany Police Department and numerous course marshals along the route to ensure participant safety. All registered youth runners will receive a box of delicious Freihofer's chocolate chip cookies and a t-shirt.
Entry
All children must be registered and wearing their official race number in order to participate.
Awards
Awards will be given to the top 3 girls and boys in the following age groups: 9 and younger, 10-11 and 12-14.
3K Course
The Freihofer's Capital Kids 3K will take place on a closed course, meaning the roads will be closed to vehicular traffic. The start and finish are the same as the 5K on Washington Avenue. Click here for a course map.
3K Training
Freihofer's Junior 3K Training Program Overview – 3K Training Program Guide – How to properly warm up to get the most out of exercise — and to reduce the potential for injury.
Freihofer's Junior 3K Basic Running Form Drills – FRW Junior 3K Basic Run – Learn proper running form as a way to maximize your speed and efficiency and minimize your chances of injury.
Freihofer's Junior 3K Training Program – 3K Training outline – Additional tips on technique that will help instill a life-long love of running.
Capital Kids Training Fitness Games [printable]
Capital Kids Training Fitness Games [mobile view]