Elite Athlete Recruitment
Overview: Founded in 1979, the Freihofer's Run for Women is one of the nation's most prestigious allwomen road races. Home to the Masters World Best & U.S. All-Comers record of 15:48 set in 2004 by Colleen DeReuck, the 5K features some of America's best long-distance runners and more than 3,000 women from 28 countries and 30 states who challenge themselves on our course which begins and ends at the New York State Capitol. From Olympians to recreational runners, it's an empowering blend of competition, participation and camaraderie. We invite you to become part of our elite field for our 44th edition on Saturday, June 4, 2022 at 9 a.m. in Albany, N.Y.!
ELITE ATHLETE INFORMATION
You can submit your 2022 elite athlete application through our registration page. To apply, go to the registration page at freihofersrun.com and select elite athlete (by invitation only). Only applications submitted through the online elite application form will be considered. All athletes must have run on a certified course since Jan. 1, 2019. All applications must be approved by Event Director Kristen Hislop. If your application is accepted, you'll receive an e-mail with a confirmation. Please note that it may take a few weeks after submitting an application to receive a response. All applications must be submitted no later than midnight on May 15, 2022. An elite athlete application does not guarantee an entry into the 2022 Freihofer's Run for Women.
THERE ARE TWO ELITE CATEGORIES FOR THE 2022 FREIHOFER'S RUN FOR WOMEN: ELITE AND MASTERS
All Elite Runners Receive:
• Complimentary entry
• High-performance women's commemorative t-shirt, Freihofer's product, chip timing, live results, printable finisher certificates, and postrace refreshments courtesy of Market 32/Price Chopper Supermarkets
• Complimentary dinner on Friday night
• Complimentary race day parking pass
• Complimentary VIP badge & commemorative medal
Hotel accommodations, mileage/travel reimbursement and meal stipends may be available for highly qualified applicants
ELITE ENTRY STANDARDS

PRIZE MONEY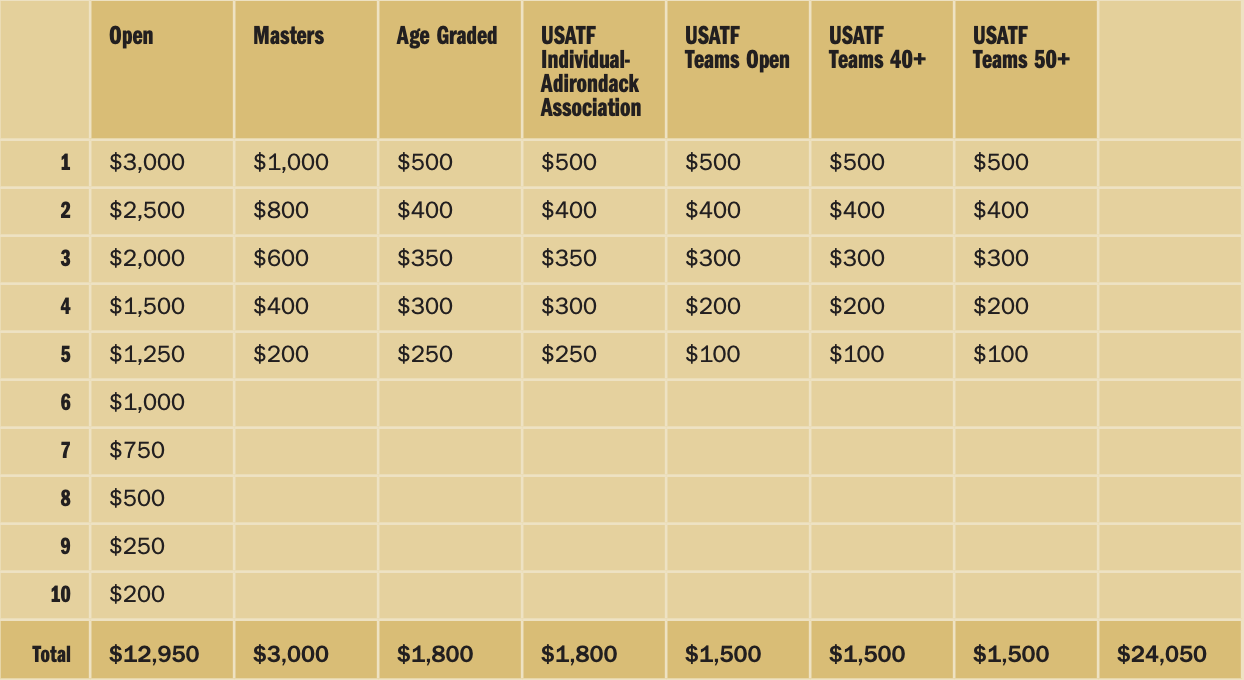 For more information:
Email Stephanie Rios, Elite Athlete Director, at stephrios3625@aol.com or call (978) 319-2588. You can also visit freihofersrun.com