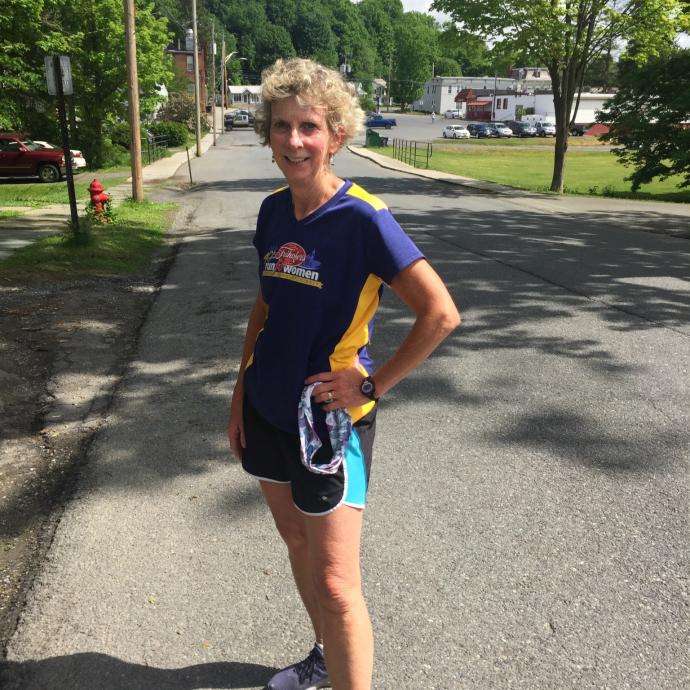 2,022 Take Part In Virtual Edition Of Freihofer's® Run For Women
$22,800 Also Raised for Albany Medical Center's COVID-19 Response Fund, The Community Foundation For the Greater Capital Region and the United Way of the Greater Capital Region's COVID-19 Response Fund, and Girls on the Run Capital Region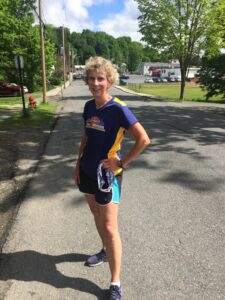 ALBANY, N.Y. (June 1, 2020) — Although they couldn't gather in person in downtown Albany Saturday, May 30 as planned for the 42nd annual Freihofer's Run for Women due to the coronavirus pandemic, 2,022 runners from 29 states, France and Canada did take part in the event's virtual edition held between Saturday, May 23 and Sunday, May 31.
Participants, who ranged in age from seven to 90, completed a 5K run by themselves on a route of their choosing following CDC- and New York state-mandated social distancing guidelines. They then submitted their times. 
"Overall we were delighted with this year's participation," said Freihofer's Run for Women Co-director Patrick Lynskey. "Despite not to be able to gather on Washington Avenue for the event's memorable start and finish, our virtual event gave women of all ages and abilities the chance to stay active, celebrate their strength and resilience and support local charities.  It also gave folks who live outside the Capital Region the opportunity to take part when they cannot travel to Albany. We're considering keeping the virtual component as an option in 2021 and beyond. The Freihofer's Run for Women clearly means so much to so many women!"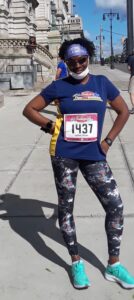 "While 2020 wasn't at all what I expected, it has turned out to be another fantastic celebration of women," added Freihofer's Run for Women Co-director Kristen Hislop. "Our 10th season of the Training Challenge went virtual from the start and yet 90 percent off the women stuck with us. They did workouts on their own and dutifully watched our training videos. We had to switch gears to a virtual run after 1,000 women had already registered for the 5K. A few asked for refunds but the vast majority said they were in for the virtual 5K. It has been amazing to share in their journey to the finish line!"
Although the focus of the virtual edition wasn't about winning, former University at Albany distance running star Hannah Reinhardt led the event's leaderboard. Reinhardt, who will continue her education as a graduate transfer at the University of Oregon, ran a 5K on the Niskayuna bike path, while chasing the Colonie Girl's cross-country team!
"We did a staggered start beginning at 8 a.m. and I went off seven minutes later and had to catch the girls," she said. "It was low key, fun and beautiful weather! It was my first workout since January when I got diagnosed with a stress fracture."
Eighteen hundred miles away in Austin, TX, longtime Freihofer's masters (over 40) participant Carmen Troncoso couldn't pass up the opportunity to participate in her 30th Run for Women. This year she ran solo clocking an impressive 20:14 to sit atop the 60-64 age group.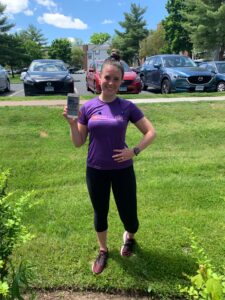 "While it was hot and humid, I'm very happy I decided to keep this event on my calendar," she said. "It has helped me stay in shape and keep my spirits up!"
Four women who've not missed a Freihofer's Run for Women since its inception in 1979 — Cindy Kelly, Bernadette LaManna, Linda Campbell, and Denise Herman — also participated in the virtual edition. Each ran close to their home, but certainly together in spirit. Also with them in spirit was Ellen Picotte, who would have celebrated her birthday on Sunday after the race. Picotte was part of this group. She ran her last Freihofer's in 2016 and passed away the following March after a long and courageous battle with cancer.
Event organizers announced that they will donate $7,600 each from the virtual event to Albany Medical Center's COVID-19 Response Fund, The Community Foundation For the Greater Capital Region and the United Way of the Greater Capital Region's COVID-19 Response Fund, and Girls on the Run Capital Region. Funds came from event registration and donations made by participants during online registration.
Fifty-four children ranging in age from 8-14 took part in the Freihofer's Junior 3K in a virtual format. The popular event is designed to promote an active, healthy lifestyle for youth girls and boys ages 8-14.
For more information, visit freihofersrun.com. From the home page, you can also link to the event's Facebook, Instagram, Twitter and YouTube pages.
Event sponsors include Freihofer's, Price Chopper Supermarkets, The City of Albany and 99.5 The River.
-30-